Member Of Board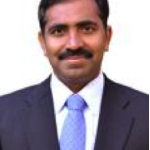 Welcome to the Sanbaltar International University, an exciting place with opportunities that will be created by the integration through programs and faculty.  I believe that the diversity of perspectives and approaches make our University an exciting places to pursue higher education. I am very proud of our exceptional faculty and programs that we offer.
Modern businesses simply cannot afford to compete without the educational empowerment. As a result, skills are no longer optional but a mandatory for business professionals. The dynamic nature of our current business environment dictates that all areas of business including accounting, finance, management and human resources leverage the power of information to perform effectively. The bottom line: professionals play a highly strategic role in all businesses through the integration of people, process and technology. This fact creates unprecedented opportunities for students and businesses at large.
At Sanbaltar University, we are creating solutions for a better future. A culture of educational empowerment provides a nurturing environment to prepare our students for the future. We take great pride in a tradition of offering quality academic programs, expert faculty, fascinating student life and well-rounded service opportunities.
Sincerely,
Mr. Jayprasad Vejendla
Member of Board